2) Fly on Tuesday, Wednesday or Saturday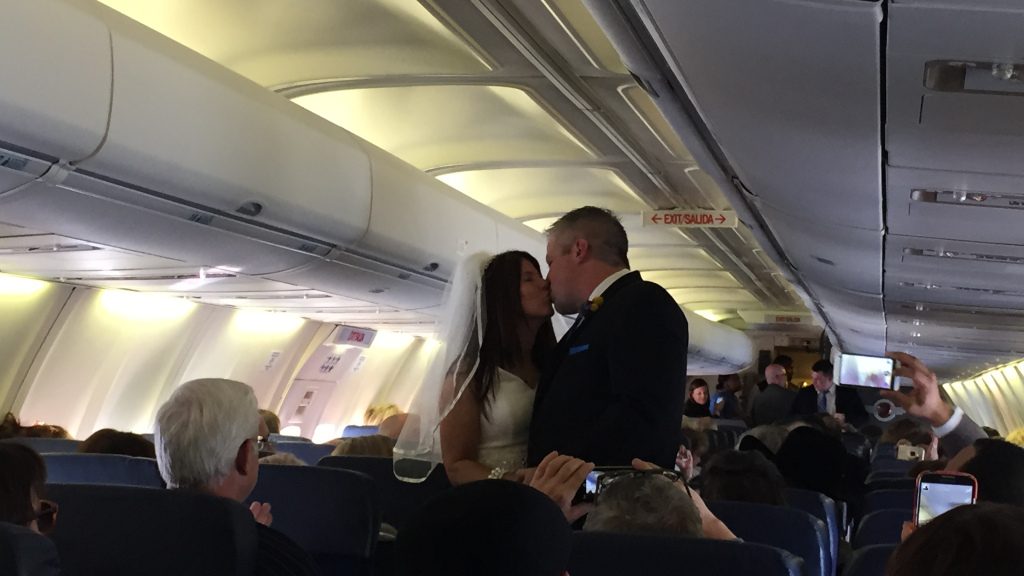 It is understandable that after your wedding you may want to leave for your honeymoon straight away or catch an early morning flight the very next day. However, there are some things you need to consider before rushing to book your flight. For instance, Sunday is one of the most expensive days to travel domestically and if you are travelling abroad, then it may be best to avoid weekends. Travelling during the week is better for international flights or if you are taking a trip within the US, then consider travelling on either Tuesday, Wednesday or Saturday as these would offer you the cheapest options.
Waiting around for a few days has it's benefits though. Not only will you be able to save money on travel but you can avoid the after-wedding rush to get to the airport. Hopefully this way you can ensure that you are well-prepared and have packed all your essentials. There's nothing worse than reaching your destination only to realise you have left that one thing you just can't do without.