5) Barbados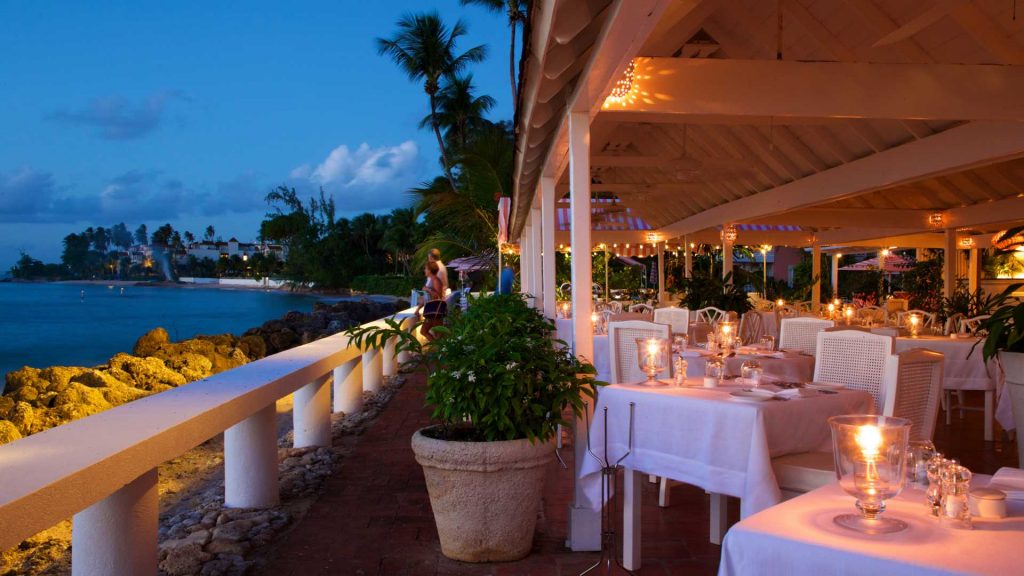 Barbados is the eastern-most island of the Caribbean and lies not only in the Caribbean Sea but also in the Atlantic Ocean, giving it the best of both worlds. The only island I the Caribbean to be occupied solely by British colonialists, Barbados is rich in British and African heritage.
A popular destination for British vacationers , for obvious reasons, Barbados features great music, succulent local dishes, amazing white sand beaches, and vibrant nightlife. It would be remiss not to mention local superstar Rihanna, who frequents the island often during her downtime.
Cobblers Cove is situated on the platinum west coast of Barbados and offers a haven of grace and tranquility. With 40 individually-decorated suites, the beach side hotel offers stunning ocean views and tropical gardens.
The cuisine at the Camelot Restaurant goes above and beyond, featuring some of the most mouthwatering island dishes that reflect the changing seasons. Sitting on the edge if the Caribbean Sea, Camelot is a destination in itself.
Live music, water-sports, tennis, yoga, a relaxing spa, swimming with the turtles, and a well-equipped gym are all on offer at Cobblers Cove.