5 Caribbean Destinations with Luxury All-Inclusive Resorts
Disclaimer: As an Amazon Associate I may earn from qualifying purchases from products mentioned on posts made on this site.
The Caribbean is a popular vacation spot among North Americans and Europeans and has been for well over a century. With at least 28 island nations and approximately 7,000 individual islands spread across a wide expanse of crystal blue water, the Caribbean is a mecca for tourist activities.
All-inclusive resorts, at times, tend to have a bad reputation due to the quantity-over-quality mindset of several of them. Resort owners attempt to pack their properties with so many facilities and activities that focus is not placed on making sure each product or service is at its highest level of quality. As a result, the overall experience is not as enjoyable as it ought to be.
However, there are still many resorts across the Caribbean which still focus on the quality of their all-inclusive experience Favorites vary among individual tourists and, with so many islands, it is near impossible to focus on just a few.
However, for the purpose of brevity, here are just 5 destinations in the Caribbean which offer some of the most luxurious and exquisite all-inclusive resorts.
1) The Bahamas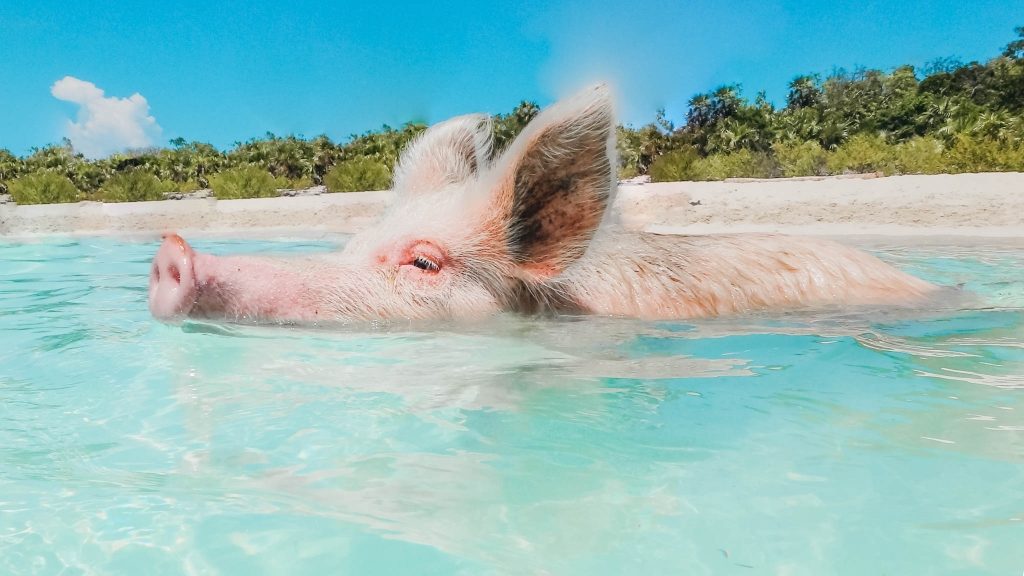 The Bahamas is definitely a favorite with North Americans as it lies just a few miles off the coast of Florida. With over 700 islands for itself alone, the Bahamas has a varied tourism product and there is so much you can do. Whether it be lying on a beach soaking in the sun, having an unforgettable dolphin experience or swimming with the pigs in Exuma, you are guaranteed to never be bored.
There are a number of all-inclusive properties dotted about the nation but Fowl Cay in Great Exuma definitely worth a mention. Located on it's own private island, the property features six stylish villas spread across a 50-acre private retreat. Each villa comes with fully-stocked fridges and cupboards and for all meals, premium alcoholic beverages and soft drinks, you are welcome to dine at Hill House restaurant.
Explore the 365 tiny islands and cays of Exuma in your complimentary boat or engage in a game of golf or the wide array of water-sports available. Fowl Cay will give you that unforgettable experience you desire.
2) Jamaica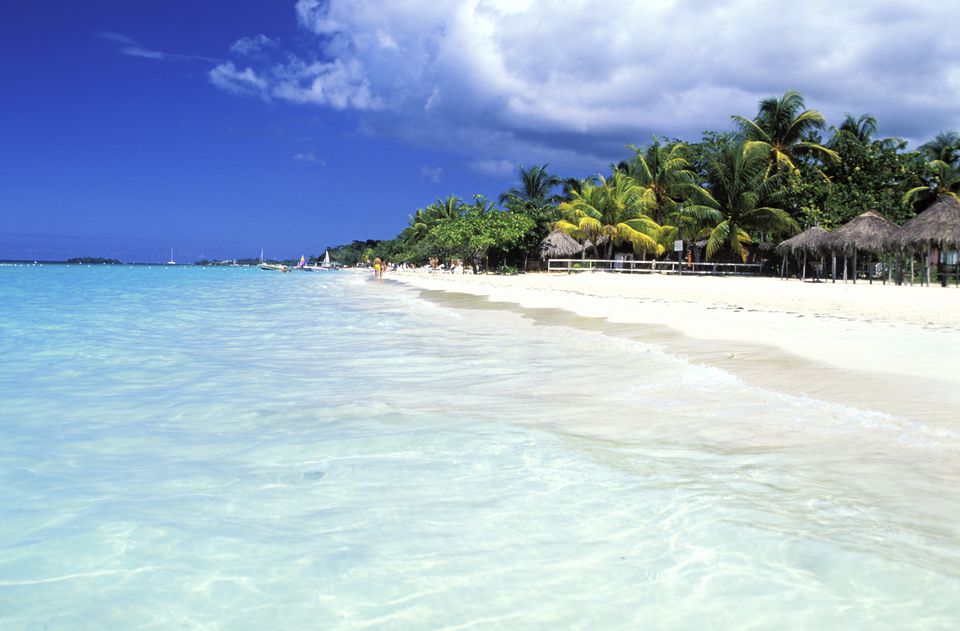 One of the most popular destinations in the Caribbean, Jamaica has a rich history, reggae and Dancehall music, delicious local cuisines and of course, some of the best all-inclusive resorts. The Caves in Negril is one such resort. Geared towards couples, this getaway offers an intimate all-inclusive experience.
Its twelve custom-designed cliff-side cottages are perched on top some of the most spectacular sea caves in the world. Amenities include complimentary WiFi, air conditioning, mosquito nets, fans, and outdoor showers. With at least 5 dining options to choose from, you are guaranteed to experience some of the most mouthwatering cuisine you have ever tasted.
From traditional Jamaican 'jerk' barbeques to candlelit 5-course meals and cocktails at the Blackwell Rum Bar, nothing compares to this. In addition, there is a spa, a vibrant nightlife and numerous water-sports such as kayaking, swimming and snorkeling.
3) Antigua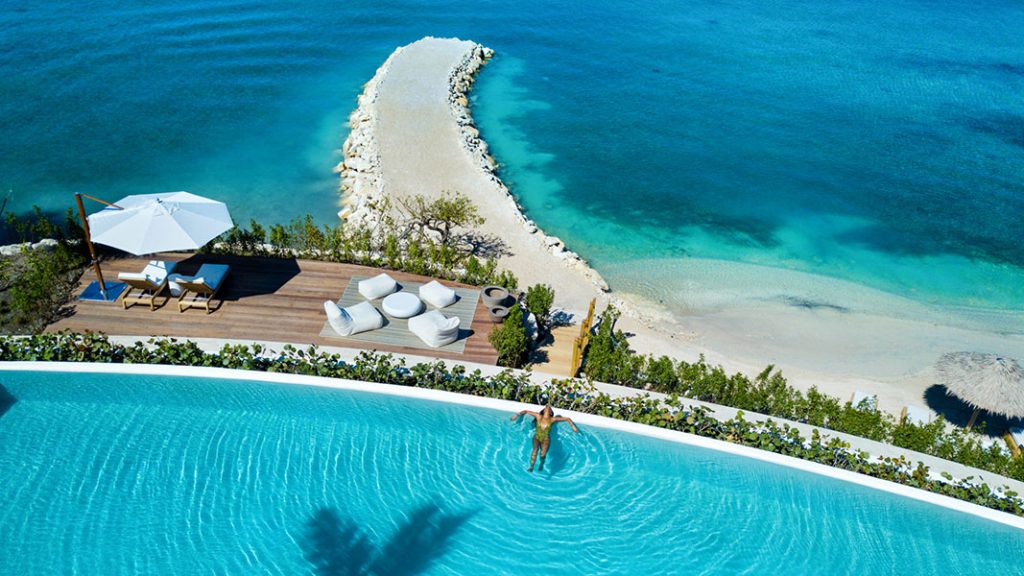 Home to an assortment of all-inclusive, Antigua lies within the famous archipelago which makes up the eastern Caribbean. With its sister island Barbuda, Antigua, like most Caribbean nations features sandy beaches, vibrant coral reefs and lush vegetation.
There are quite a number of all-inclusive spread across its 281 km² and we were hard pressed to highlight just one but Jumby Bay takes the cake. Located on a private island just off the coast of the Antiguan mainland, Jumby Bay is a 300-acre private resort surrounded by white sandy beaches and lush, tropical foliage. It is the epitome of luxury and world-class service.
The island can only be reached by boat and cars are non-existent. Staff and patrons utilize bicycles to get around this one-of-a-kind, Caribbean hideaway. The resort features 40 beautifully-decorated, luxury rooms and villas offering spectacular views of the pristine Caribbean Sea. Feel free to have a private picnic on the beach or snorkel and explore nearby coral islands.
With access to the island limited to only resort guests and the island residents, it is the perfect, safe, haven for visiting families.
4) St. Lucia
One of the few Caribbean islands formed by volcanic activity, St. Lucia is home to the only drive in volcano in the world. Its mountainous terrain and lush, tropical landscape features a pair of dramatically tapered mountains called the Pitons. This is the island's most famous landmark.
Its history is rich with both the French and the British taking control of the island seven times each throughout its history. As a result, the islanders speak a mix of English and a French-based patois.
Jade Mountain is an all-inclusive resort with stunning views of the Pitons. This cornucopia of organic architecture was designed to blend seamlessly into the surrounding landscape.
If that isn't enough to get you excited, each of its guest quarters features exquisite private infinity pools. Imagine lounging on the deck of your beautiful private infinity pool, with the Pitons in the distance overlooking the vast expanse of the Caribbean Sea. Jade Mountain Resort is a gem among all-inclusive.
5) Barbados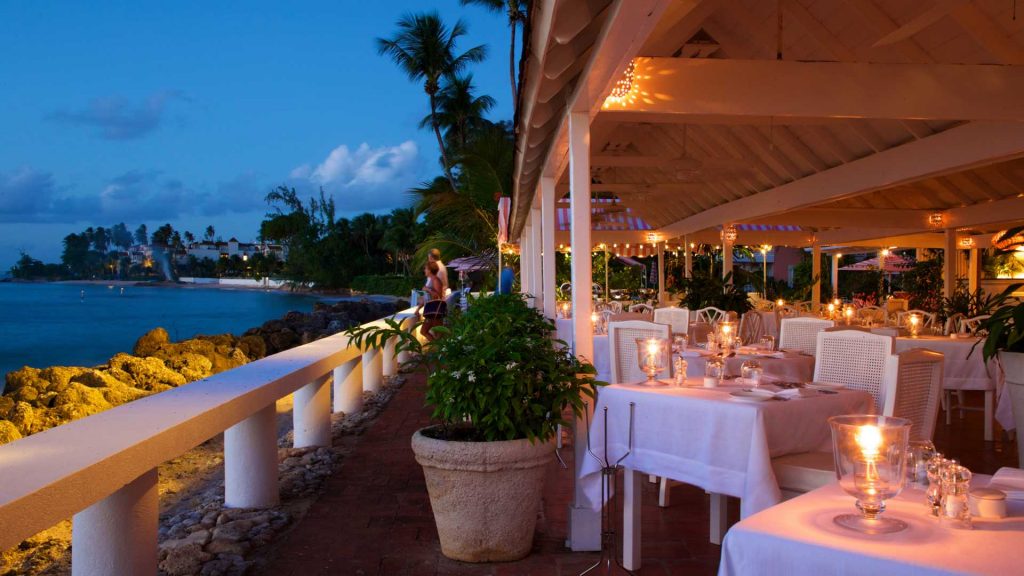 Barbados is the eastern-most island of the Caribbean and lies not only in the Caribbean Sea but also in the Atlantic Ocean, giving it the best of both worlds. The only island I the Caribbean to be occupied solely by British colonialists, Barbados is rich in British and African heritage.
A popular destination for British vacationers , for obvious reasons, Barbados features great music, succulent local dishes, amazing white sand beaches, and vibrant nightlife. It would be remiss not to mention local superstar Rihanna, who frequents the island often during her downtime.
Cobblers Cove is situated on the platinum west coast of Barbados and offers a haven of grace and tranquility. With 40 individually-decorated suites, the beach side hotel offers stunning ocean views and tropical gardens.
The cuisine at the Camelot Restaurant goes above and beyond, featuring some of the most mouthwatering island dishes that reflect the changing seasons. Sitting on the edge if the Caribbean Sea, Camelot is a destination in itself.
Live music, water-sports, tennis, yoga, a relaxing spa, swimming with the turtles, and a well-equipped gym are all on offer at Cobblers Cove.
Notice: Amazon and the Amazon logo are trademarks of Amazon.com, Inc, or its affiliates.