In recent times, more attention is being placed on healthy living. There is a sharp rise in vegetarianism and more recently, veganism. More people are also incorporating exercise into their daily routine. These are all good changes to make to enhance our lifestyles but we never stop to consider that some changes could be made within our homes as well.
U.S. News and World Report has suggested 5 changes we could make to enhance our health.
1) Cleanse Your Kitchen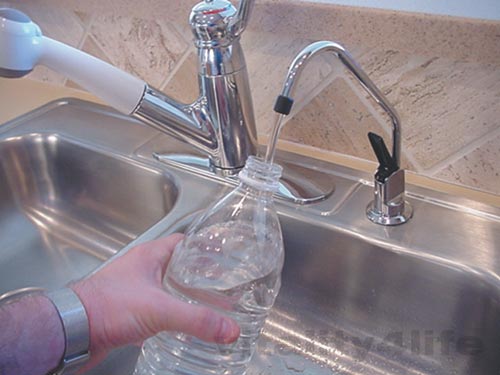 It's no longer good enough to simply purchase a juice machine or stock up on healthy snacks. We must go much further if we are looking to truly make an impact on our health. For instance, have a look at your tap water. In the aftermath of the Flint, Michigan crisis, I think we should all be more aware of what we put in our bodies via our most valuable natural resource.
It is estimated, according to a study conducted by the Natural Resources Defense Council, that approximately 77 million people in the U.S. were served by community systems with violations as recently as 2015. It is important therefore to consider investing in a water filter. This device removes harmful toxic chemicals and lead, leading to disease prevention and improved skin and circulation.