15 Healthy Recipes For Dinner That Aids Weight Loss
Disclaimer: As an Amazon Associate I may earn from qualifying purchases from products mentioned on posts made on this site.
Losing weight is easier said than done. You promise yourself that you'll start cutting back, but once you see those sugary and fatty foods, you just can't help it! It only takes a second to get derailed, especially if you have a hectic schedule at work, and you don't have much time to cook.
To help you out, we've put together a list of healthy recipes for dinner that aids weight loss. Plus, they are super easy to prepare as well.
Creamy Avocado Cups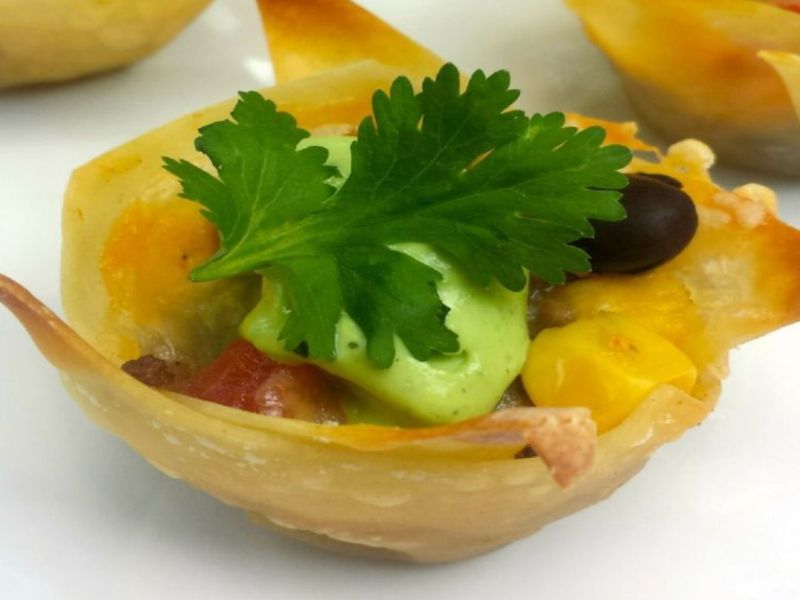 Avocados are a great source of healthy fats that can make you feel full. All you need for this delicious dinner recipe are lime juice, plain yogurt, ground cumin, fresh cilantro, and endive leaves.
Portobello Pizza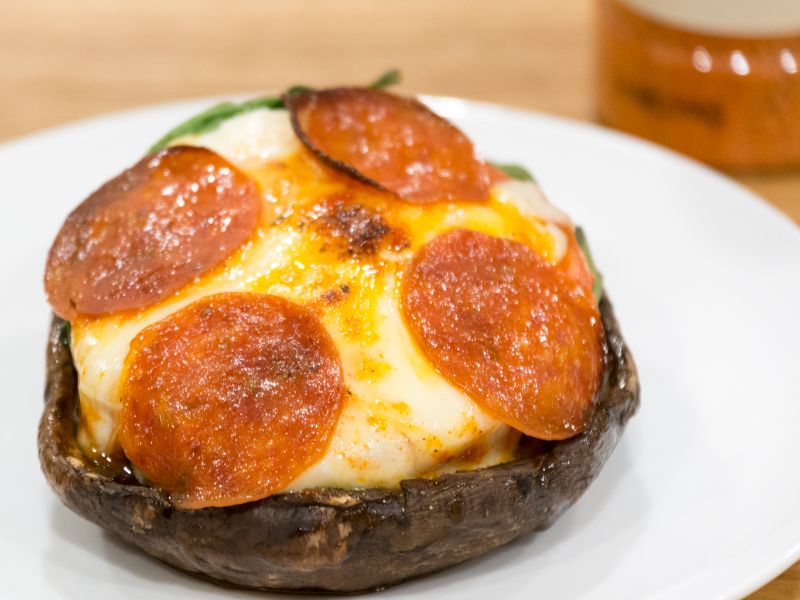 Most people avoid pizza because of its high-calorie content. But really, you can still enjoy this food item without putting more weight on. This recipe is low-carb, gluten-free, loaded with veggies that can provide you with all the nutrients that you need, and it is super filling, too! It will definitely satisfy your craving!
Collard Wraps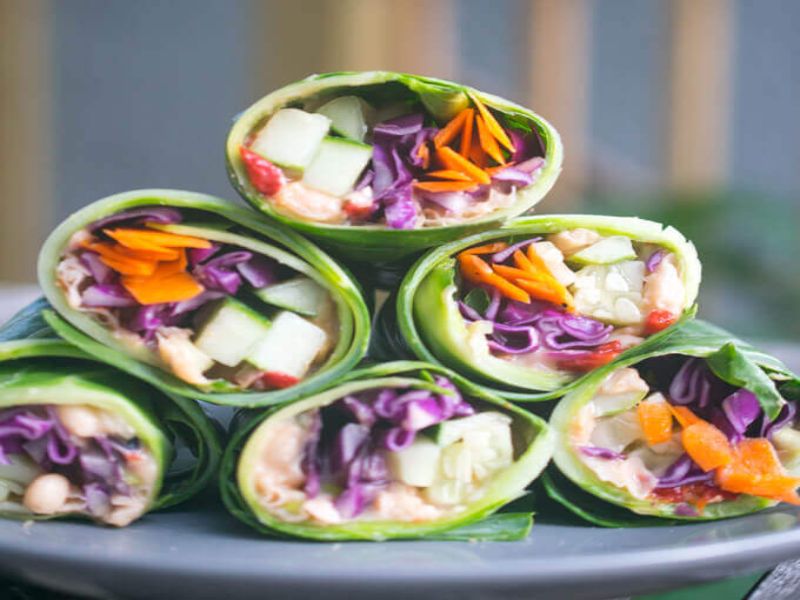 If you love wraps, then you'll surely love collard wraps. It is as delicious as the other wraps out there, except that this is zero calories, which can help you big time in losing weight. This is probably the healthiest meal that you can ever have for dinner.
Peanut Noodle Bowl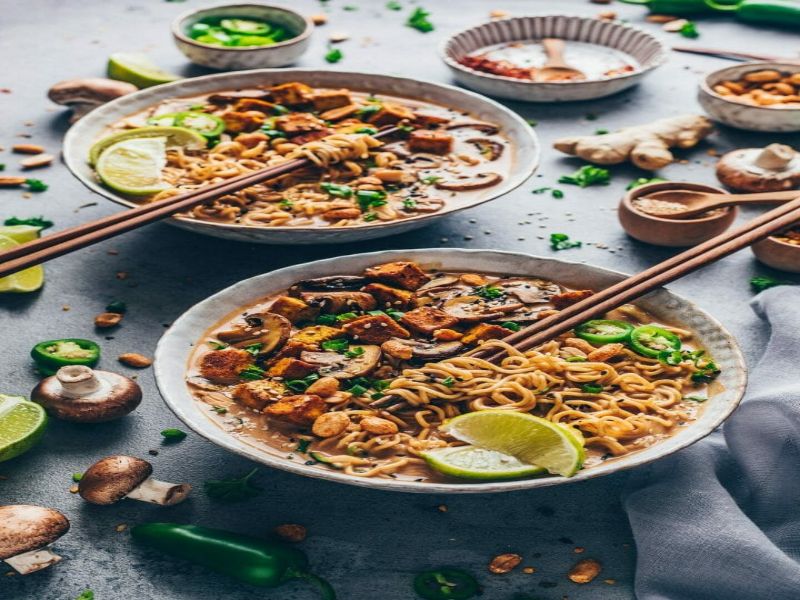 This one here gives you the freedom to make use of whole wheat pasta, gluten-free spaghetti, buckwheat noodles, or rice pasta instead of the traditional noodles that are just too high in carbohydrates. Stir-fry with sugar snap peas, mushrooms, bell peppers, green onions, and you'll have a delicious dinner treat!




Strawberry Kale Salad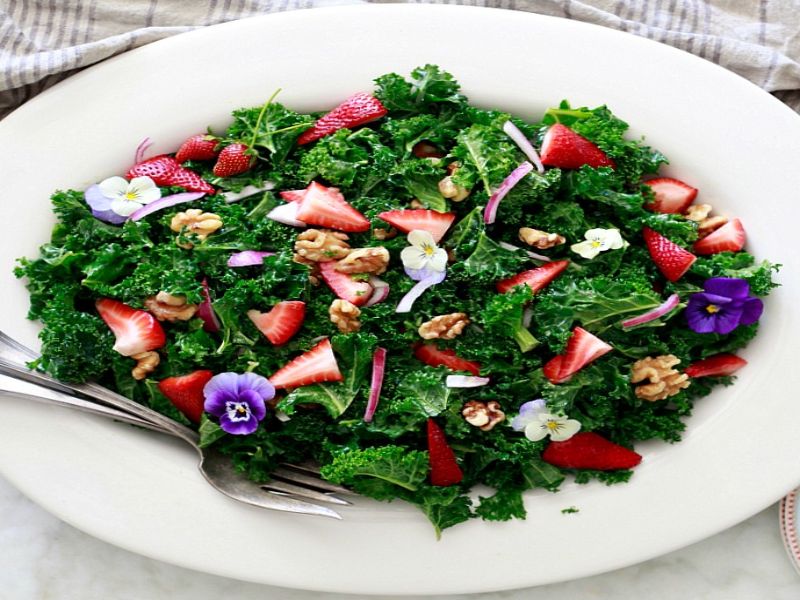 You can never go wrong with the combination of strawberry, kale, and walnuts because they are all superfoods. You can make a big batch and fill up separate containers so you can have something for lunch, dinner, or even snacks.
Cauliflower Mac-N'-Cheese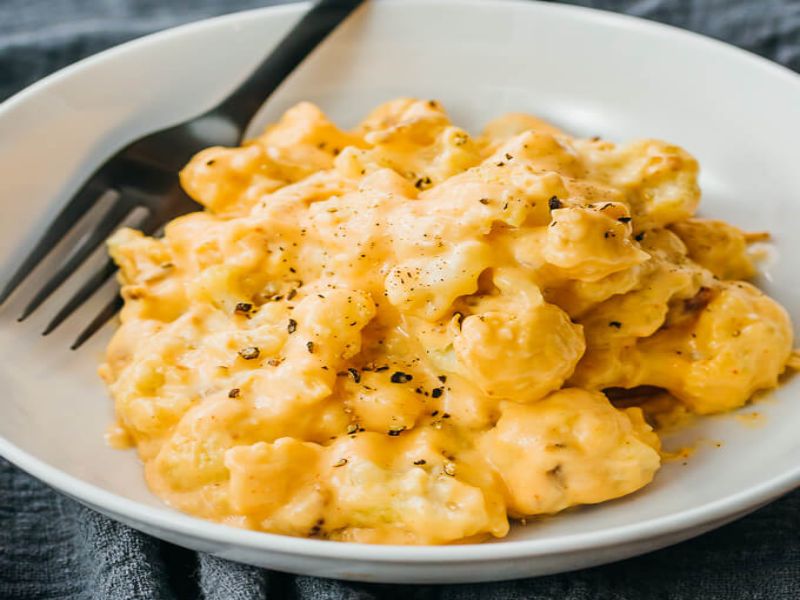 Are you a mac and cheese lover? Well, we've got some good news for you. You can indulge in this recipe and still lose weight. The secret? Make it low-carb and vegan by swapping out the traditional macaroni with cauliflower, which as we all know is chock full of nutrients.
Spaghetti Squash Chow Mein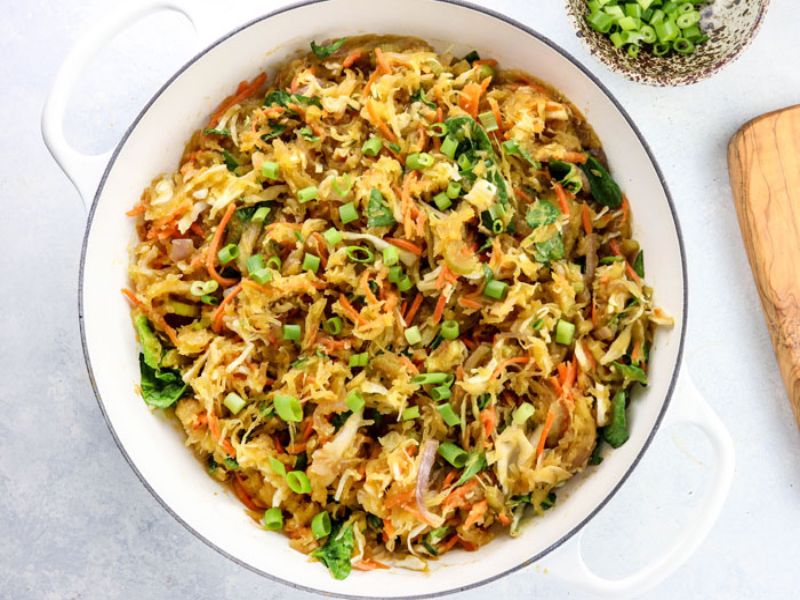 Do you love Chinese takeout? Well, from here on out, you no longer have to literally 'takeout' because you can make your own version at home. Plus, it's way healthier! The highlight of this recipe is substituting the carb-dense noodles with spaghetti squash. You can then eat as much as you want and still manage your weight.
Steak Tacos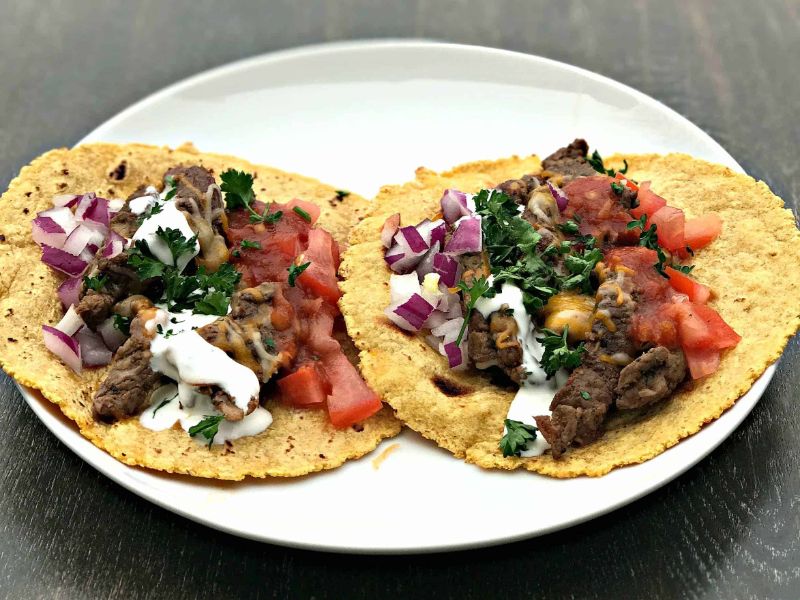 In just a matter of 15 minutes, you can make steak tacos for dinner. Make sure to slice the steak thinly so it will be easier to cook. And to reduce the calorie count, use lettuce or collard wrap instead of a tortilla.




Quesadillas with Spinach and Black Beans

When you are trying to shed the extra pounds, you need protein to maintain your strength. So an excellent dinner recipe would be quesadillas. The filling consists of spinach, black beans, and scrambled eggs. Make it extra-crispy to add more fun to your meal.
Sweet Potato Spaghetti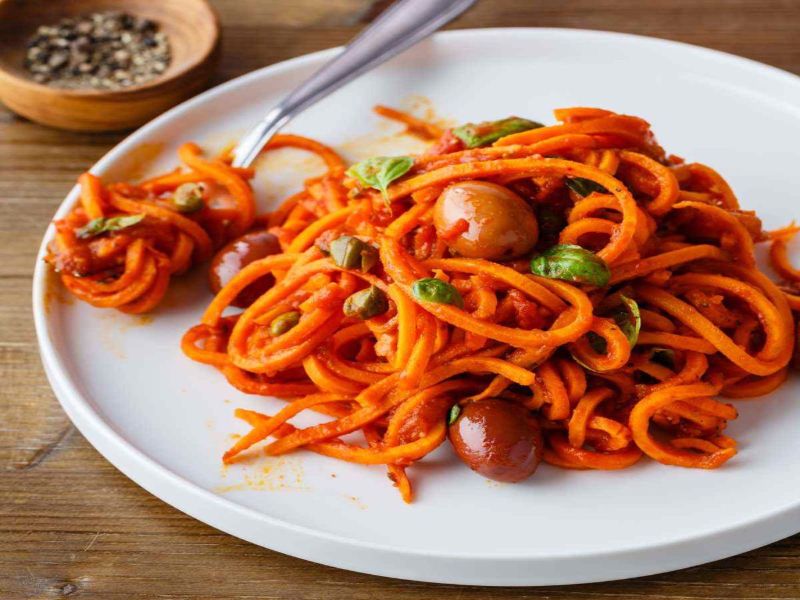 This one here is just like the spaghetti squash, and it's something that you can consider making if you think you need a switch. The sweet potato itself is filling, and you don't have to worry about a spike in your blood sugar.
Garlic Lemon Shrimp and Zucchini Bowl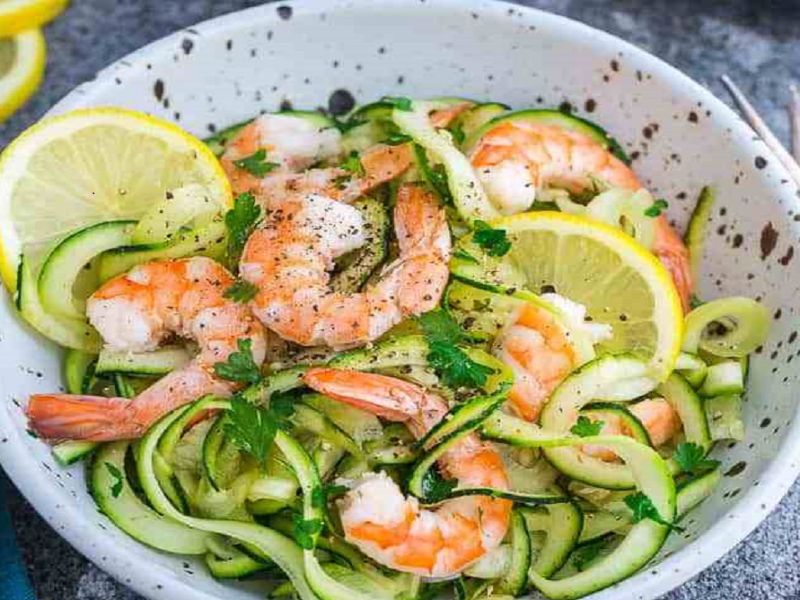 Shrimp is low in calories but it is very nutritious. It is an excellent source of protein, and it is easy to cook too. It will only take a few minutes, not to mention that it can add an amazing flavor to any dish that you make. In this case, mix it with a bowl of zucchini pasta and chopped tomatoes.
Salmon with Bok Choy and Apple Slaw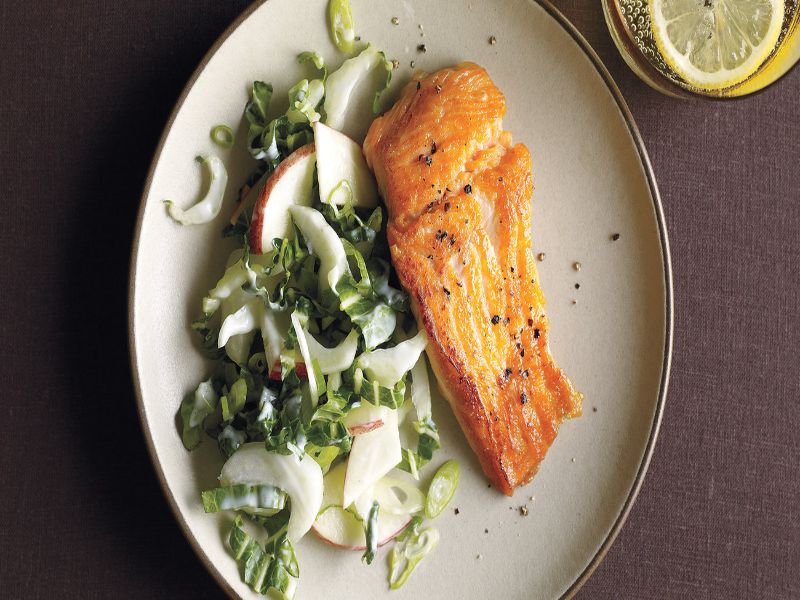 We all know how healthy salmon is, and it sure is a great part of any weight loss diet. Just like shrimps, salmon only takes several minutes to cook. In this recipe, combine it with Bok Choy and Apple Slaw. Healthy and delicious!




Pizza Stuffed Peppers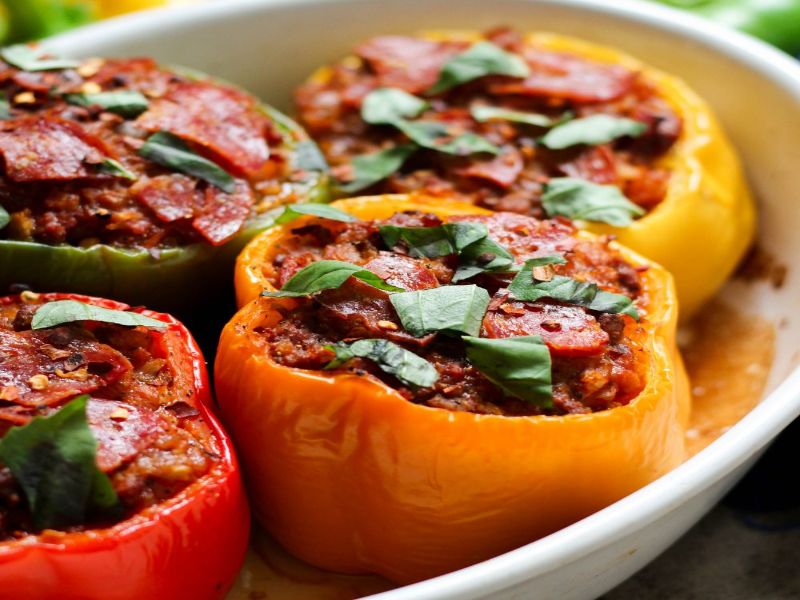 That's right. You can make use of peppers for another pizza recipe and get rid of the crust that is full of carbs. These pizza stuffed peppers can be an incredible part of any weight loss diet as well as keto, Atkins, Banking, gluten-free, diabetic, and grain-free diet. You just need some Italian sausage, pizza sauce, cheese, and pepperoni slices.
Tuscan-Style Tuna Salad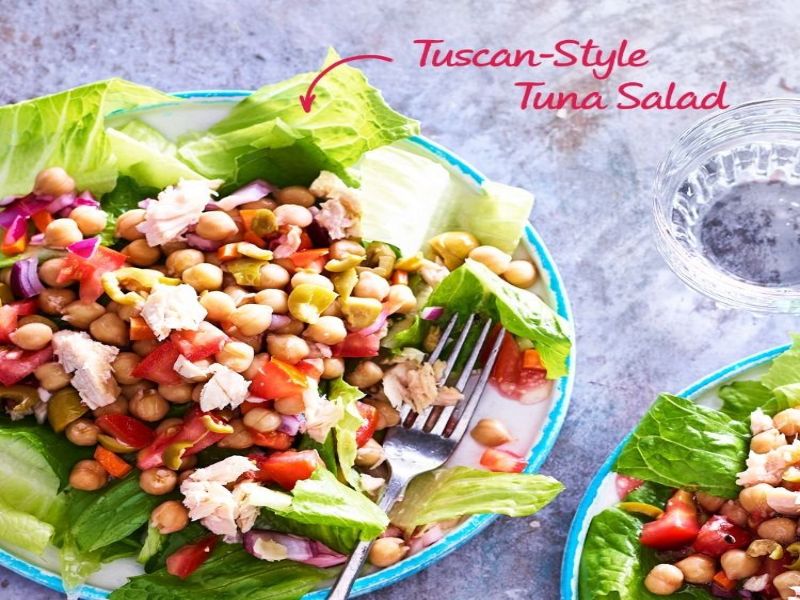 This salad is very easy to prepare. You don't even need to cook the tuna if you utilize something in the can. Plus, you can substitute it with salmon if that's what you want. Just toss in the ingredients and that would be it!
Turkey Club Lettuce Wraps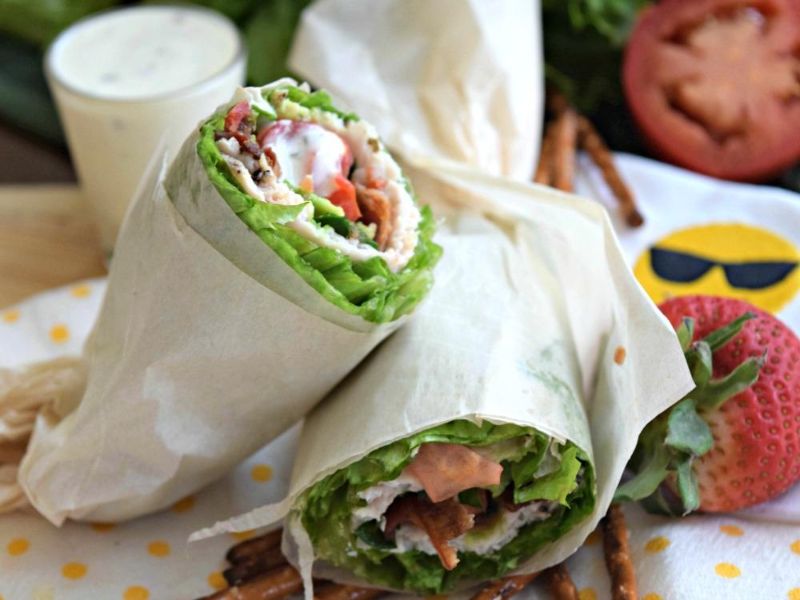 Yes, another wrap! But instead of using grain-based wraps, use lettuce instead so you can reduce the calorie count. You can use collard wraps too. For this recipe, it is highly recommended that you utilize organic bacon.
Notice: Amazon and the Amazon logo are trademarks of Amazon.com, Inc, or its affiliates.