10 Breathtaking Beautiful Hotels You Need To Stay
Disclaimer: As an Amazon Associate I may earn from qualifying purchases from products mentioned on posts made on this site.
Are you planning a holiday in the near future? Looking for somewhere to spend your honeymoon? Maybe you would like to visit somewhere different and experience hotel accommodations outside of the norm. Well, we have an outstanding list of options from which you can choose.
1) Maalifushi by COMO (The Maldives)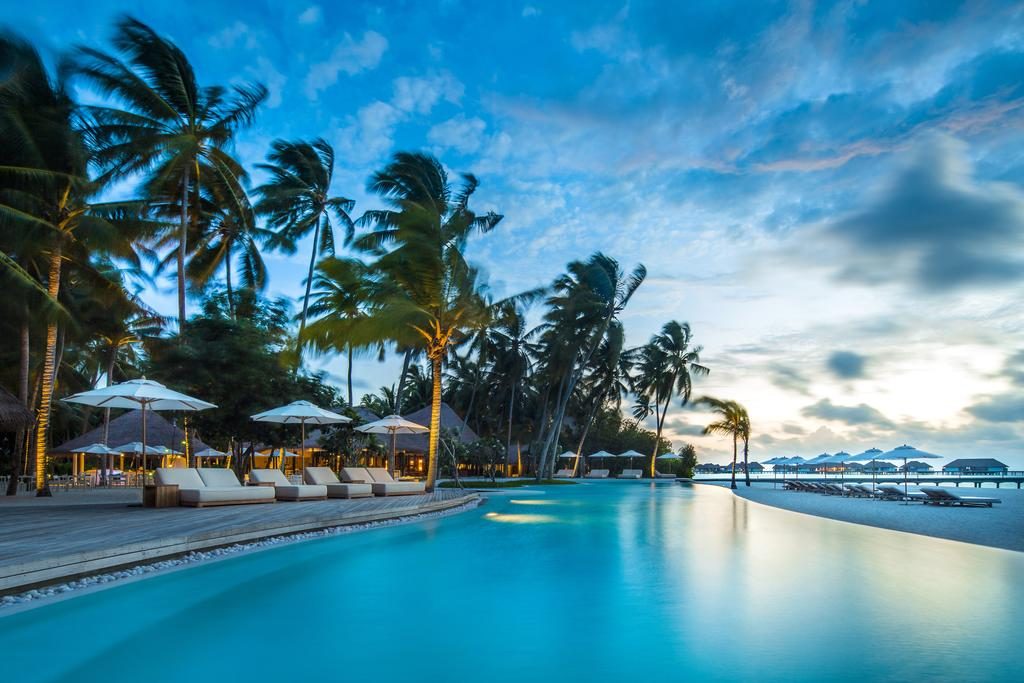 After having found success with its property on Cocoa Island, the COMO hotel group has opened a second resort in this remote archipelago in the Indian Ocean. With 66 suites and villas, in addition, to overwater and garden lodgings spread out across a 20-acre private island, this hotel is an excellent choice to experience the beautiful white-sand beaches and turquoise lagoons of the Maldives.
2) Anantara Phuket Layan Resort & Spa (Thailand)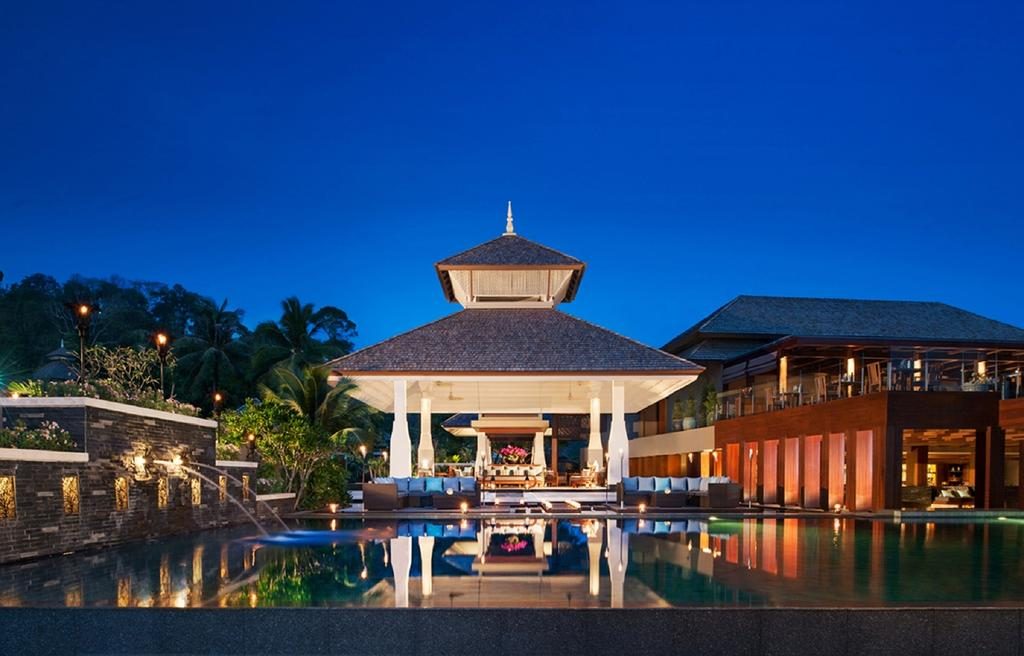 Nestled on a secluded beach overlooking the Andaman Sea is Antara's newest property, the Layan Resort and Spa. This beautiful retreat features the perfect blend of lush greenery and powdery white sand. The resort itself comprises quite an extensive number of accommodations from which to choose: 30 rooms and suites, 47 of spacious villas with private pools, and 15 pool residences. There is even a cliffside wedding chapel; perfect for saying "I Do".
3) Chinzombo (Zambia)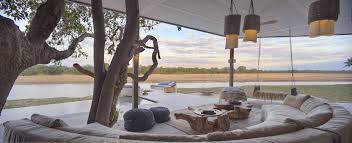 Comprising 6 ultra-chic luxury villas sitting on 60 riverfront acres along the South Luangwa National Park, Chinzombo is a unique safari experience. Not only does each villa come with its own private plunge pool and lavish bathroom but you also have access to dining, lounge, and library structures. But what would be a safari resort without the animal experience? The resort is utterly exclusive and there are exceptional guides at your disposal. Its prime location allows for game viewing across the expansive landscape along the Luangwa River.
4) Sofitel Bali Nusa Dua Beach Resort (Indonesia)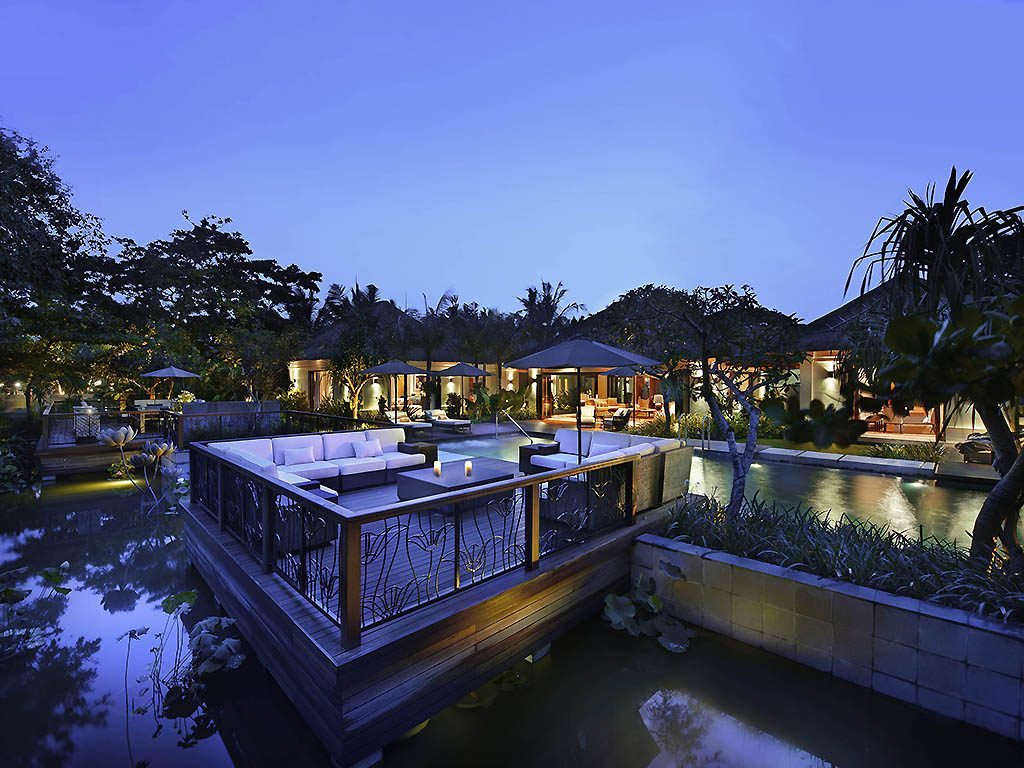 This stunning, lavish 5-star property is located on a beautiful stretch of beach on the eastern shore of Bali's Bukit peninsula. With its perfect blend of French elegance and unique Balinese culture, the resort promotes easy, yet refined island living. With 415 rooms including one- to three-bedroom villas, Nusa Dua is ideal for both couples and families. Its pools and gardens are beautifully landscaped creating the perfect setting to create unforgettable memories.
5) Cabanas No Rio (Portugal)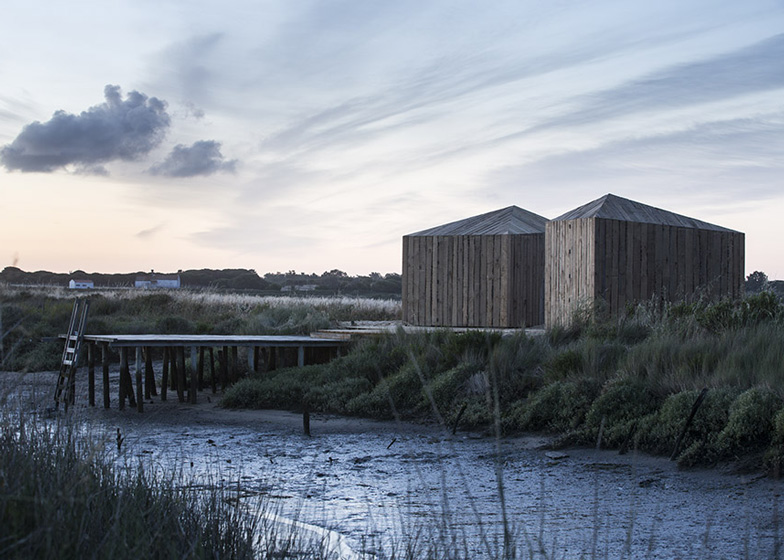 An hour away from Lisbon Portugal in the seaside village of Comporta, architect Manuel Aries Mateus created the "Traveller's Place of Zen"; two secluded beach hits, perfect for those wishing peace and serenity. The property consists of two huts, one for sleeping and the other for living, with a functioning kitchen and outdoor shower. If you don't mind seclusion, then this the perfect place to kick back, relax, and unwind.
6) Nayara Springs (Costa Rica)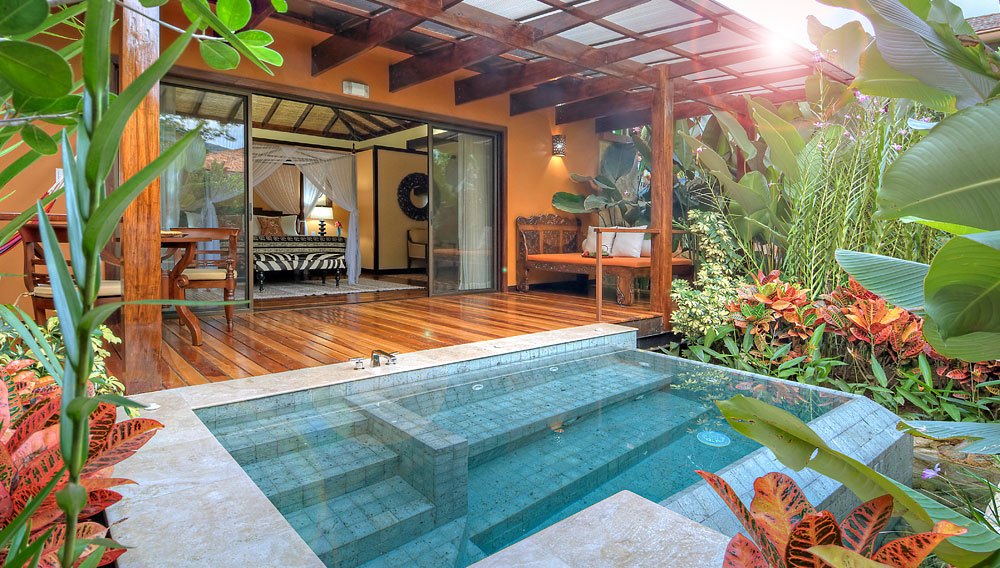 Perched on top of a mountain outside the Costa Rican town of La Fortuna which sits two and a half hours north of San Jose this resort boasts stunning views of a lush ravine in the Arenal Volcano National Park. There are 35 spacious luxury villas that come with private garden, outdoor showers, butler and private plunge pools which are fed by nearby natural mineral hot springs. Its exotic features, modern amenities, and wood, and stone structure add to the romantic atmosphere of the property.
7) Vana, Malsi Estate (India)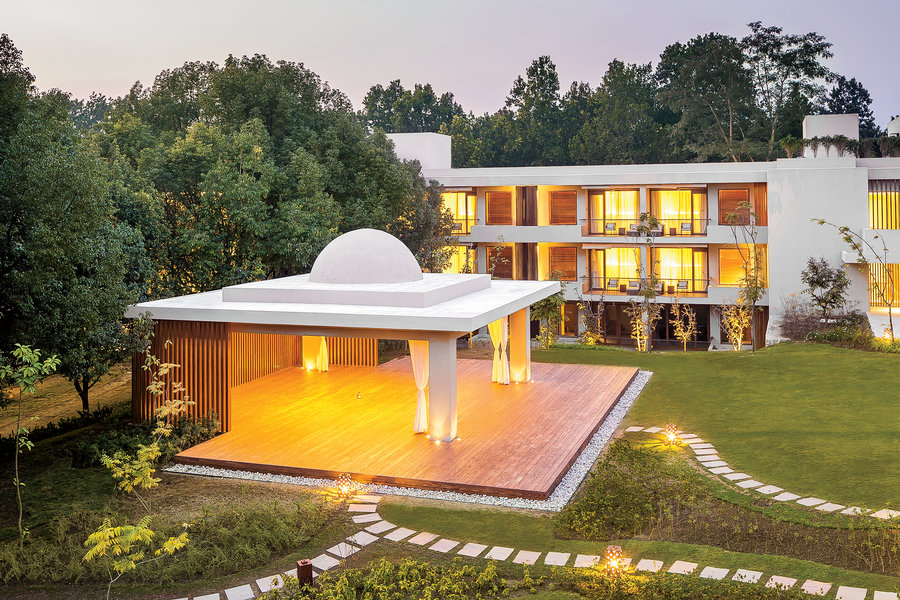 This ideal place for seclusion is located in the midst of 21 acres of mango and lychee orchards in northern India. A wellness retreat, offers guests access to fitness experts, nutritionists, yoga practitioners, and spa specialists. You can even meet with doctors trained in traditional Indian, Tibetan, and Chinese medicines. If you are struggling with your health or if you just simply want to get a better understanding of how to care for your body, these professionals will build programs tailor-made for your specific needs.
8) Hotel Escondido (Mexico)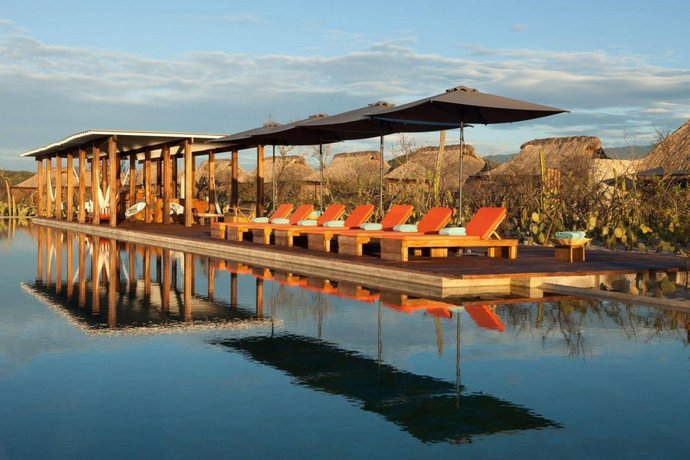 700 feet of prime Pacific coastline is home to the latest retreat from hotel chain Grupo Habita. Just north of Puerto Escondido, a popular surf destination and fishing village in Oaxaca, the hotel lies on a virgin beach offering a tranquility ideal for the perfect escape from the mundane tasks and stresses of everyday life. Featuring 16 cabins, spa, swimming pools, and a restaurant with views of the Sierra Madre del Sur mountain range in the distance, Hotel Escondido offers a "getaway" experience like no other.
9) Royal Palm Marrakech (Morocco)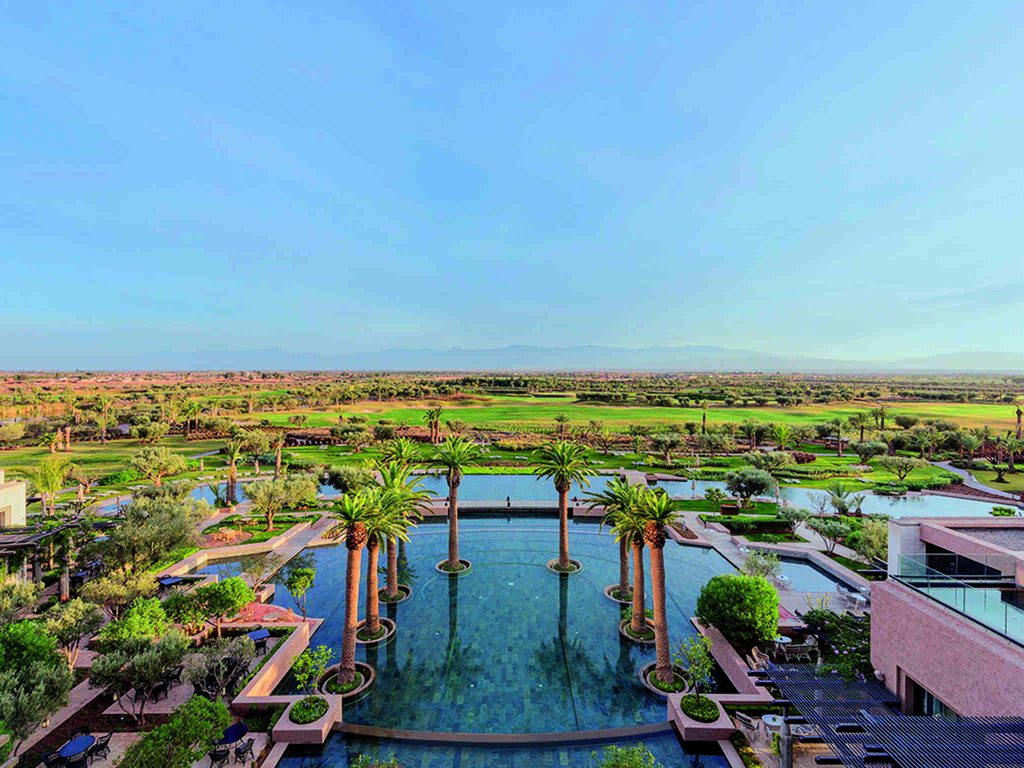 Falling under the Fairmont brand, this luxury resort offers stunning views of the Atlas mountains. Its location, nestled amid palm, olive and orange trees, is just 20 minutes from the bustling city of Marrakech. This makes this particular site perfect for travelers looking to combine relaxation and exploration. Set out on three floors, the hotel suites feature luxury furnishing with a Moroccan design flare. Each suite has its own balcony or terrace which overlooks beautiful gardens. The hotel also features a golf course. It is important to note that all rooms, restaurants, bars and public areas in the hotel are strictly non-smoking.
10) Great House at Necker Island (British Virgin Islands)
When your owner is Richard Branson, head of the Virgin brand, you can expect to be top of the line luxurious. Located on a 74-acre private isle, the Great House has risen from the ashes after being destroyed by fire in 2011. Much of the structure was built as it had been previously with a few modifications. The property comprises a master suite with 9 exquisite guest rooms, each with balconies overlooking the Caribbean Sea as well as children's accommodation which sleeps 6.
Notice: Amazon and the Amazon logo are trademarks of Amazon.com, Inc, or its affiliates.