The Top Gardening Gifts For Those Who Love Gardening
Disclaimer: As an Amazon Associate I may earn from qualifying purchases from products mentioned on posts made on this site.
If ever there is something good brought about by the pandemic, it is the formation of some worthwhile habits among individuals. An example of this is that many are now engrossed with gardening which is good for physical and mental health and to the environment. Some have also made gardening their alternative source of income during these times when other livelihood activities are forced to stop.
Indeed, whether one is into vegetable backyard gardening or tending to ornamental plants, it can be so enjoyable, and thus so engaging. If your loved one has turned into a gardening enthusiast, giving gardening gifts will surely be very much appreciated. Here are some excellent gifts to a loved one who has just been transformed by this pandemic into a gardening advocate:
Scuddles Garden Tool Set
This garden tool set includes just almost everything a first-time gardener needs from a pair of gloves to a trowel, a weeder, a cultivator, a transplanter, a rake, and an 8-ounce spray bottle. They are contained in a beautiful and durable tote with more pockets to accommodate other tools. Indeed, this bestseller is a perfect gift for a newbie gardener.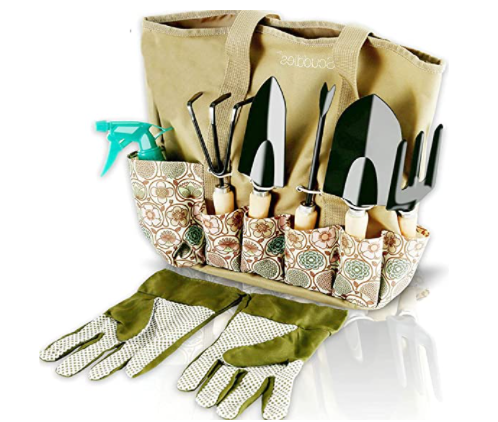 Source: Amazon
NatureSupplyCompany Gardening Apron
An apron helps in keeping off some dirt and also serves as pockets for some tiny gardening tools. This gardening gift is not only functional but also looks chic with waist side ties and a meaningful caption that goes, "A little dirt never hurt." With this gift, you will surely be enormously appreciated for its functionality and aesthetic value.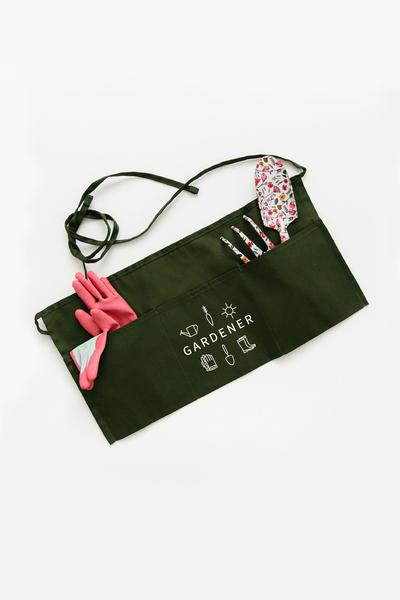 Source: Naturesupplyco
Gardener's Tool Seat
Giving a gardener's tool seat as a gift may mean how much you care for your loved one. This multi-purpose seat can do well as a resting spot for a gardener who has been very tired. Besides being a seat, it can also be used to contain and organize garden tools with the bag and many pockets on its sides. It is water-resistant and with its steel frames, it can carry up to 250 pounds.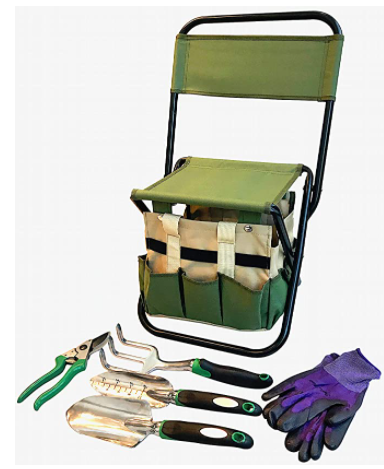 Source: Amazon
Workpro Garden Tool Bag
You can probably make anything to make a gardener's tool storage, but this one can really be the perfect tool organizer and storage that you can give as a gift. It has an inside compartment, six front pockets, two side pockets, and an inside pocket. The material used is the durable Oxford cloth, making sure that your gift will be long-lasting.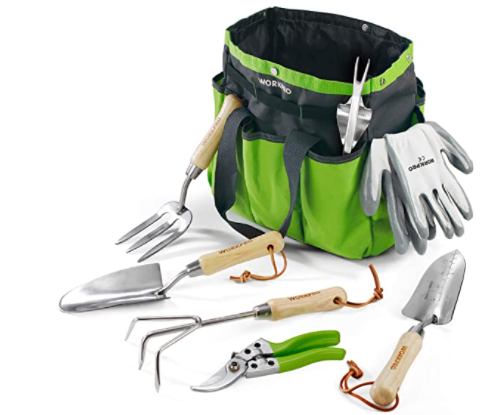 Source: Amazon
Northlight Flamingo Garden Lawn Stakes
These lawn decorative stuff can bring the appearance of a front yard to new heights. They are very eye-catching as they can be the perfect contrast to an otherwise green area. These pair of flamingo lawn stakes are made from water-resistant materials and are proven to be durable. You will surely be remembered by your loved ones because of this gift.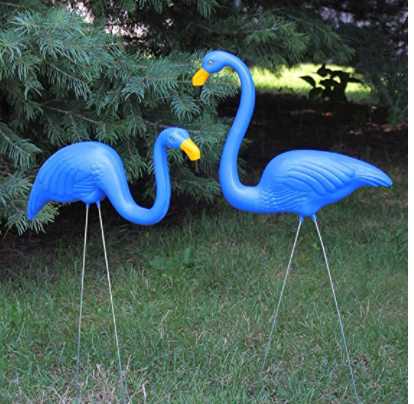 Source: Amazon
ModParty Plant Lady Hat
One of the downsides of gardening is exposure to the sun. But, of course, this has some viable remedies. You can wear sun protection formula creams, long sleeves, and ModParty plant lady hat. This chic hat can protect your face from the dreaded ultraviolet rays. You will also prevent your skin from darkening. Give this as a gift to show you care about your loved one.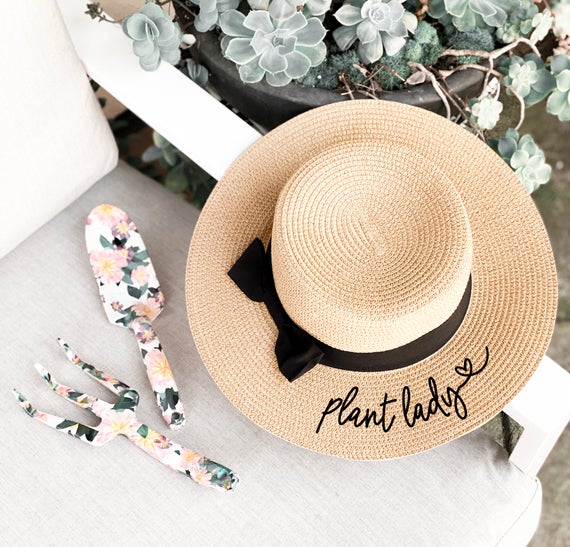 Source: damnyam
Gardening Book for First-Timers
If there are recipe books for beginners, there are also gardening books for newbies. Jessica Soward's "The First Time Gardener: Growing Vegetables" can be a perfect gift to a loved one who is planning or has just started a vegetable garden. It contains all the answers to the most commonly asked questions by new gardeners. If you give this as a gift, your loved one will surely become a well-informed gardener.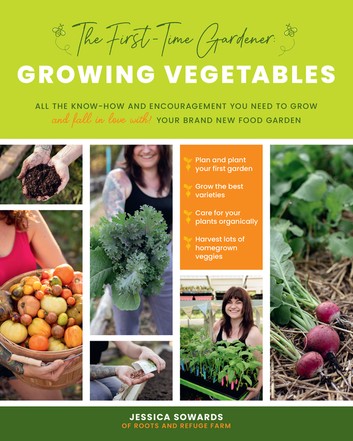 Source: kobo
Gardener's Harvest Basket
Make sure that before your loved one-turned gardening enthusiast will have his first harvest, you give a gardener's harvest basket. The occasion will surely be a moment to remember. Also referred to as a hod, this basket that is made from classic wood and wire mesh is both functional and aesthetic. It is good to look at and can carry twenty pounds of produce.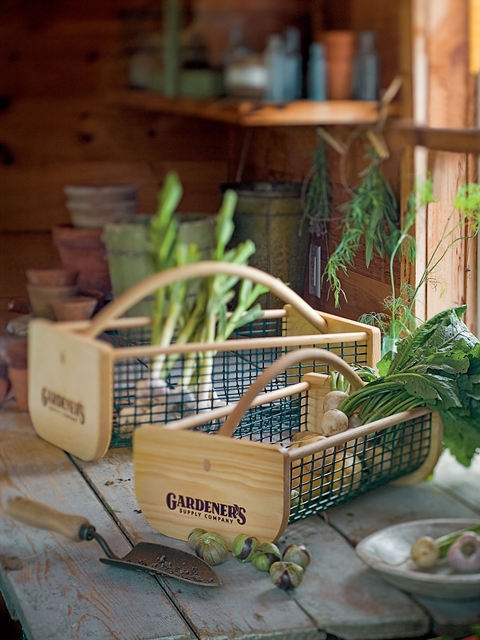 Source: gardeners
Gardening has many benefits to one's health. You are also assured that the vegetables brought to the dining table are fresh and free from pesticides. Ornamental plant gardening can also increase the market and aesthetic value of any home. Indeed, giving one of the items above as a gift to your loved one who has just discovered gardening as a habit and passion is very encouraging. It is always good to show support to a friend and family member who is doing something worthwhile.
Notice: Amazon and the Amazon logo are trademarks of Amazon.com, Inc, or its affiliates.